Last Chance to Get Your Tickets to The Event of The Century
The NYC Women's Empowerment Summit headlined by Vivica A. Fox is opening up a few last tickets to give you your final chance to attend this groundbreaking event.
The Summit is this Saturday, July 16th at Bennett Media Studios 723 Washington St. New York, NY 10014 from 10 AM - 4 PM.Get your tickets now; this is the last and final chance-- For more info
Click here.
The 1st Annual NYC Women's Empowerment Summit July 16th 2011 in New York City at Bennett Media Studios 723 Washington St New York NY 10014 10:00am till 4:00pm (Doors open at 9:30am).
The NYC Women's Empowerment Summit is a one-day conference designed for all women, young and old, to meet and share best practices, stories of success, and experiences both personal and professional. The goal of the summit is to create new bridges and a wider awareness of political, social and economic causes, in order to help other women reach their full potential in life. Our panel of speakers includes a variety of successful women from all genres of business, workforces and life. Proceeds from the day's events will be donated to the Make a Wish Foundation®. The following panel of speakers will be honored for their work in their respective fields.
Event Speakers
Vivica A. Fox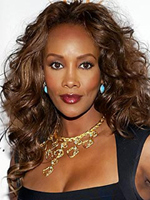 Vivica A. Fox is an American actress and television producer, best known for her roles in the films Independence Day, Set It Off, Soul Food, Why Do Fools Fall In Love, and Kill Bill
Valerie Smaldone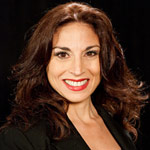 Valerie Smaldone is a 5-time Billboard Magazine Award winner and is well known for her unprecedented success, holding the #1 on air position in the New York radio market, as well as hosting numerous nationally syndicated programs featuring in-depth interviews with top artists such as Paul McCartney, Celine Dion, Mariah Carey, and many others.
Karen Goodman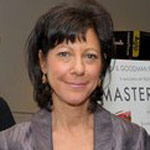 As female half of the Simon & Goodman Picture Company duo, Karen Goodman is recipient of three Academy Award nominations and three Emmy Awards and recently won an Oscar for the documentary "Strangers No More."
Gloria Feldt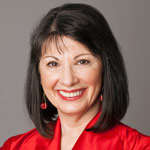 Gloria Feldt is a nationally renowned activist and author, whose passion for social justice has propelled her life's work. Her new book, No Excuses: 9 Ways Women Can Change How We Think About Power, was published by Seal Press October, 2010.
Pat Addiss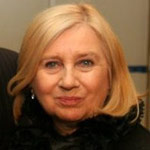 Pat Addiss is one of the most prominent female producers in Theatre-- in fact, she is responsible for the number one, longest running musical ever-- The Fantasticks, which has played in theatres world-wide.
Anchal Joseph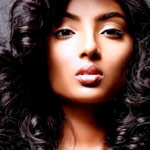 Anchal Joseph has been featured in Vogue Paris and ZOOM Magazine, and modeled for Show Off Straps for their On line look book, all prior to her appearance on America's Next Top Model. Tyra Banks has said that she was one of the most physically beautiful contestants to ever participate in the competition.
Judith E. Glaser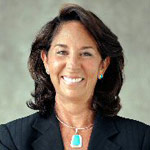 Judith Glaser is one of the most innovative and pioneering change agents and executive coaches in the consulting industry – and refers to herself as an Organizational Anthropologist. She is the world's leading authority on WE-centric Leadership.
Sibrena Stowe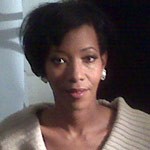 Sibrena Stowe is founder of La Chic Media, formerly Stowe Communications, Inc., specializing in publicity and advertising for an extensive client roster including high profile entertainment executives such as artists from Czar Entertainment, Kedar Entertainments, Jive Records, Tupac Shakur's The Outlawz, Arista's DJ Quik and Run/DMC, Universal's Juvenile, Lil Wayne & Big Tymers, The legendary Rakim, MJG & Eightball and countless others!
Please click here to read more on this event & to purchase tickets
---
Not a get rich scheme just honest program that REALLY PAYS!NO SCAMS!